During the 3 and half hours tour you will visit four over-the-counter eateries, sourcing local Scottish produce as well as one drink establishment to sample various Scottish beverages. We will finish the tour in one of the oldest golfing pubs in the world for the last food taster.
Whilst touring, you will discover the history of two very historic areas of Edinburgh: Morningside and Bruntsfield. Both of these neighbourhoods are away from the hustle and bustle of the city centre and give you an authentic look at local Edinburgh life.
In each of the eateries you will get the opportunity to sample a taster of a particular food item. Samples are not meal replacements, therefore we recommend that you munch away and buy other bits and bobs to eat or to take away for later or even to buy as a gift. In doing so you will be supporting independent business in the area.
Whilst you're sampling the taster you will find out about how that particular food was lovingly made.
You will definitely leave feeling full, so no need for dinner!
The tour will commence at 2pm outside the Barclay Viewforth Church in Bruntsfield. It will finish around 5.30pm in the Golf Tavern Bruntsfield.
£40 per adult. £15 for 6-15 year olds. Under 5's go free- leaving you with extra money to spend in the eateries along the way.
Pay for any child ticket on the day of tour
Tour stops may be susceptible to change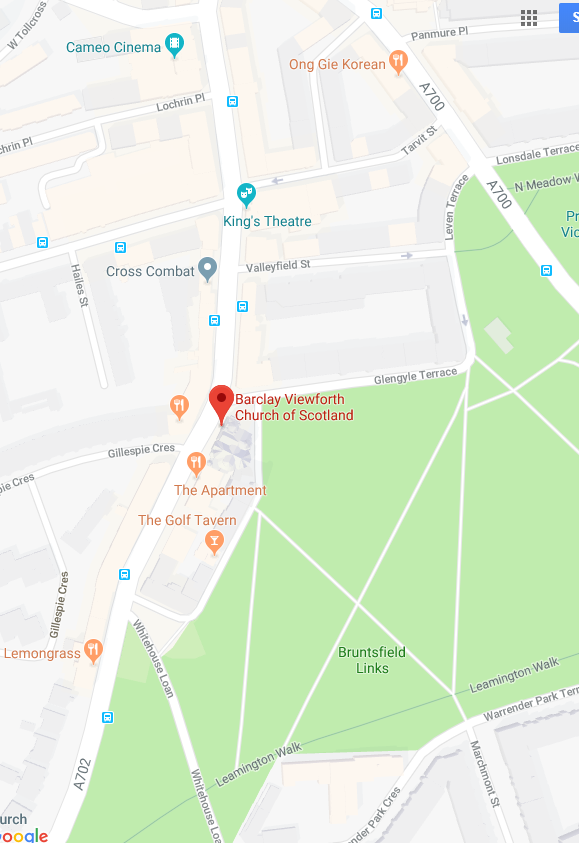 From Princes Street, the Barclay Viewforth Church is only a 20 minute walk.
You can get Lothian buses 10, 11, 15, 16, 23 and 36 which all run frequently and stop right outside the church.
Alternatively, you can walk across the Meadows park which takes around 12 minutes from the Old Town.
Please get in touch if you need more help with finding us.
"An authentic tour- perfect for locals too!"
— L. Robertson, Edinburgh
Will the tour be cancelled if it rains?
No, the tour will go ahead rain, hail or shine.
I have dietary restrictions, will these be accommodated?
Please let us know as soon as possible if you have any dietary requirements and we will do our best to accommodate your needs.
Can children come on the tour?
Yes, children are welcome! However, the tour is around 3 hours long so we recommend that you take this into consideration. We will also visit establishments that serve alcohol.
Will I be refunded if I don't make the tour?
We do not offer refunds but we would be happy to transfer your tour to another day.
Is the tour accessible in other languages?
The tour will be available in English to start. Come July 2019, tours will be conducted in Mandarin and Spanish.
Is there access to toilets on the tour?
Yes, there are 4 toilet stops on the tour.
Let's Explore
Sample a taster of food at each eatery you visit as we walk around two very chic, bohemian areas of Edinburgh, steeped in history.